Active Travel Tin Foil Challenge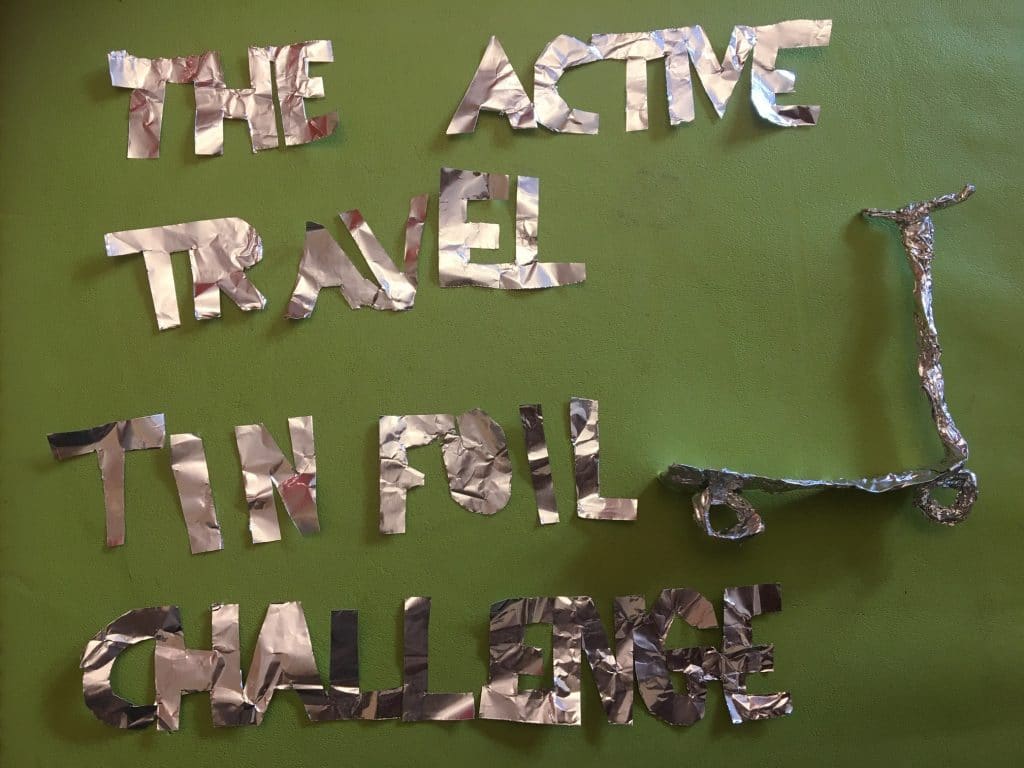 Hands up who is missing their walk, scoot or cycle to school? Hopefully you are still getting out and active as part of your daily exercise whilst we are on lockdown. We'd love you to keep all the ways of travelling in active ways at the front of your mind so when normal life returns you can get out and get going again. So this is a fun 'at home' activity to remind you of the great ways to travel.
Welcome to our Brightkidz 'active travel tin foil challenge'… great during lockdown or any time after. Create your own active travel models – scooting, walking, cycling or even a whole scene – just using tin foil from your kitchen to show all the great ways of getting around. Then take a pic of your creations, ask an adult to post on social media and if you tag us at Brightkidz we will feature a few.
How Can I Make a Model?
We're looking for any 'active travel' creations made out of ordinary tin foil – the kind you find in your kitchen drawer. You can use this as a modelling material by scrunching and twisting pieces into different shapes. Here are some tips:
Start with a simple model idea then move on to more complicated designs once you have some experience.
Use a small piece of tin foil at a time and scrunch it into the shape you want. Don't worry if it doesn't turn out right first time – it's easy to re-scrunch or even start again.
Make 'tin foil string' by rolling narrow strips and then use the 'string' to join different parts of your model together. This is how the wheels are joined to the scooter in our photo.
Think about the scale you want to end up with, eg if you create a scooter and a person to ride it, the waist of the person would be roughly level with the scooter handlebars in real life so use this as a guide.
The theme is active travel… think broadly, eg not just scooters and bikes (for the experienced!) but anything to do with walking, cycling, skateboarding or even pogo sticking! For example try creating a model of a shoe or cycle helmet.
Characters are also fun eg people walking and if you make a few you can change their poses and build up a great street scene.
Get your family to join you – together you can build an even more amazing street scene.
Add words to your model by cutting out letters (quickest) or creating individual letters from scrunching up foil.
Find a plain background (we used table mats) to arrange your finished design on before taking a photo.
Be creative with how you use your final designs – maybe try creating a video story based on your models.
Enjoy and please tag us @brightkidz if you post on twitter or facebook, or @brightkidzuk on instagram.
Products You May Like
Please note we are not currently despatching non-key worker orders but we can reserve items for after lockdown.
School Reflector Shop Starter Pack