All Aboard For Community Rail Week 2023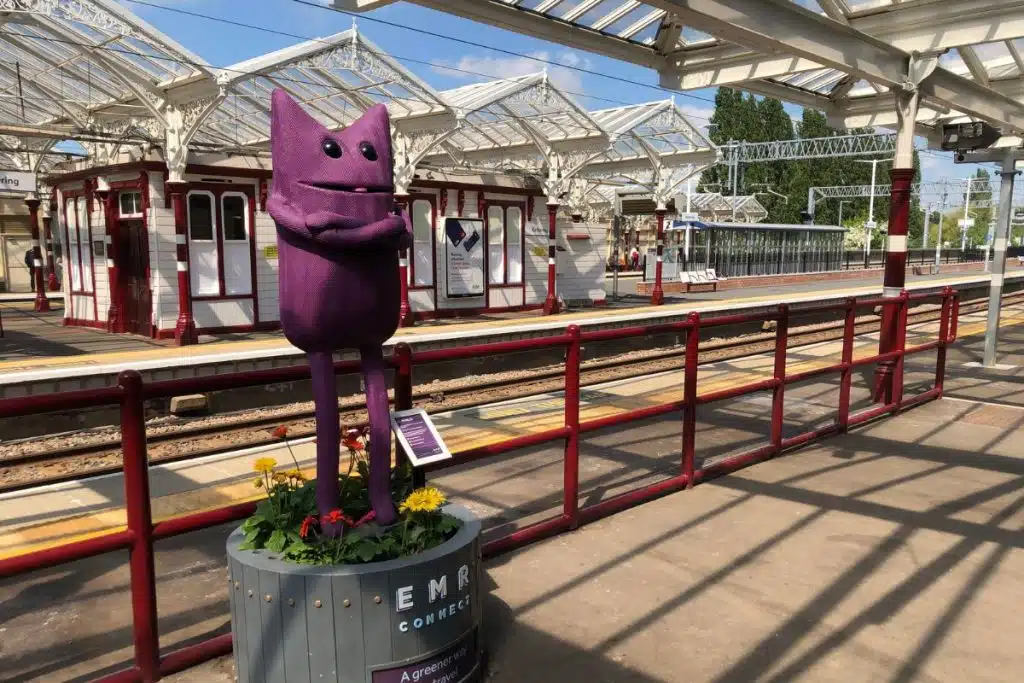 Railway stations are not just about connecting you to places… they are about connecting communities too. We're about all kinds of sustainable travel here at Brightwayz so today we are looking at railways and Community Rail Week.
This week (22 – 28 May 2023) is the third annual "Community Rail Week" which celebrates the innovative projects from across the community rail movement. As well as providing trains as a sustainable way to travel, the week highlights the ways local volunteers, and their station communities bring people together.
Here at Brightwayz our founder Alison is a "station adopter" for Kettering and her role includes looking after the flower display by the station's cycle hub and working with the other volunteers on making the station inviting for all.
The 'World Cup of Stations'
This year, the Rail Delivery Group in partnership with Community Rail is hosting their third 'World Cup of Stations' during Community Rail Week.
48 stations across the UK have been shortlisted by railway historian and TV presenter Tim Dunn for this year's World Cup of Stations.
A series of public votes are being held during Community Rail Week with semi-finals and then the final on Friday to crown one as 'Best loved station'.
The competition is a great way to raise awareness and interest in the work being done by volunteers to improve their station, whilst giving a boost to local pride in where they live.
By asking for votes within their own communities, the volunteers are not only helping their station to win but are also helping local people to appreciate more the work they do… and possibly encourage them to get involved too.
Our Local Experience
With our personal close connections to Kettering station we have become pretty involved in helping to promote our own station as we can see the great work the volunteers do to keep the station beautiful.
To get an idea of the things that 'station adopters' do, take a look at this short video about what station adopters have been doing in Kettering.
Earlier this week Kettering was voted the winner amongst East Midlands stations and today is hoping to attract enough votes again to win the semi-finals. Voting closes at midnight tonight (25 May) for semi-finals and tomorrow (26 May) at midnight for the final. If you are reading this in time (!) you can vote here: www.raildeliverygroup.com/uk-rail-industry/campaigns/world-cup-of-stations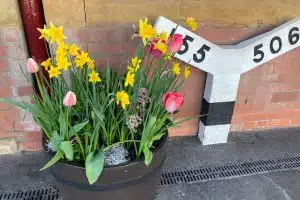 Find Out More
Find out more about Community Rail Week and how you or your organisation can get involved locally any time at www.communityrail.org.uk/communityrailweek
Brightwayz Sustainable Travel Campaign Resources
Here at Brightwayz social enterprise we love to provide information and tips to help you, your colleagues, friends and family travel in safe, active, sustainable ways for everyday journeys.
Our unique range of products is here to help support your active travel campaigns and 100% of profits from sales is ploughed back to support the work we do. Take a look at our range here and find something to help you inspire others to travel in good ways.
Happy travels everyone!