An Active End To Summer Holidays
With the summer holidays offering a glorious 6 weeks of rest and relaxation for young people of all ages, there are always a lot of opportunities to make the summer active, healthy and a chance to set up habits ready for the new term in September.
Explore Your Area
The first golden opportunity is to make the most of longer days, warmer weather and hopefully some sun to get out on foot, bike or scooter to explore the local area or even new places.
Popping out for an ice cream or taking a trip out to visit a nearby attraction can be made more fun by planning a route to take more actively and making more of a day of it with a picnic and stops to take in the scenery.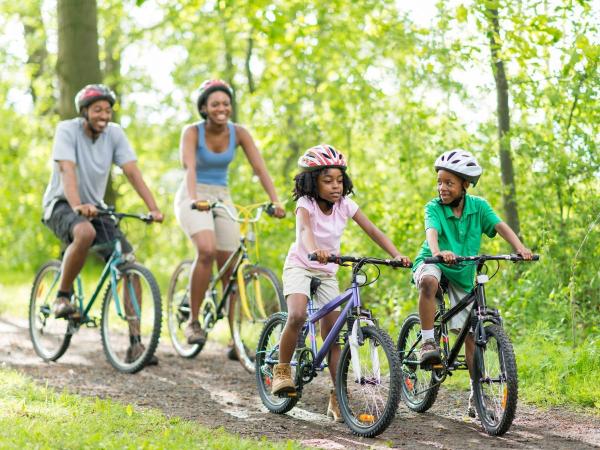 To Fix Your Wheels and Get Confident
Why not use the holidays to fix up the old bike or scooter? A little oil and some tightening of bolts can make a huge difference. If it needs a bit more than that, look for local events where they offer bike services or checks or chat with a local bike shop to see if they are offering special deals for students.
Not feeling that confident in your cycle skills? There are usually refresh sessions or improver courses during the summer, whether run by local councils or groups. You can even find them for adults, meaning you can feel confident accompanying your child on the journey!
Active Travel To School Route Plans
The Summer break is also a great time to practise active routes to school. For a lot of people, the barrier to travelling by more active methods is that they are not sure which route to take or which routes might be safer. During the summer, different routes can be trialled, plans made to stop off to collect friends on route and even to avoid roads and busier sections. Practising this a few times will build confidence and establish the chosen route as routine, especially towards the end of the summer holiday.
Adding to this, it is a good time to make preparations for when the weather and the seasons mean it gets darker on the way to and from school, or when out at night – simple reflective items attached to the bike/ scooter or bag work wonders to make people more visible, plus they are low cost! Check your bike lights work and consider adding extra lights to bags etc. A final consideration is some hi-vis, even is this is only a small accessory, as this makes school-standard dark uniform coats much more visible to others.
Save Money, Feel Healthy
This may all seem a bit daunting and there are elements that need some investment, but set this off against the cost saving in fuel and you might be seeing some savings in the long run, plus your child (and maybe you too) will be feeling healthier, less stressed and generally happier. The final benefit will be that you are helping to reduce emissions in your area and around the school, improving the air quality and supporting a better environment for all.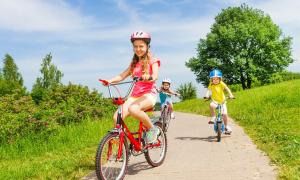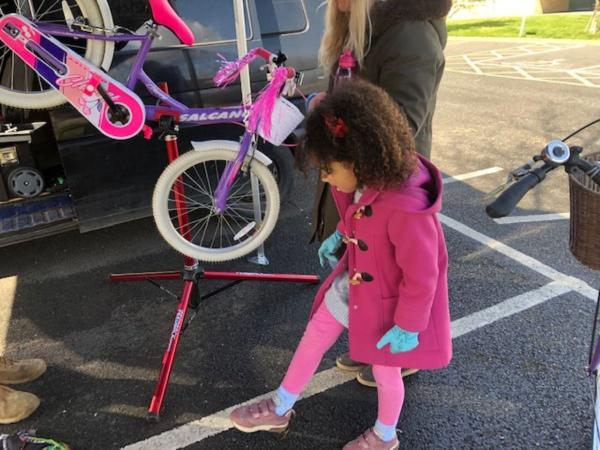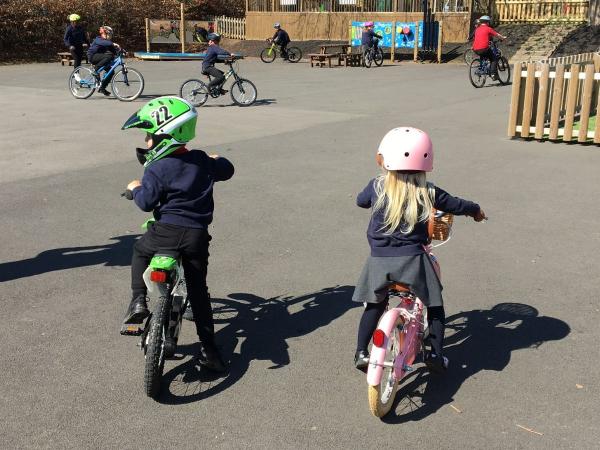 Here at Brightwayz social enterprise we love to provide information and tips to help you, your colleagues, friends and family travel in safe, active, sustainable ways for everyday journeys.

Our unique range of products is here to help support your active travel campaigns and 100% of profits from sales is ploughed back to support the work we do. Take a look at our range here and find something to help you inspire others to travel in good ways.