Better Ways to Travel – How Social Enterprises are Promoting Safe, Active, Sustainable Journeys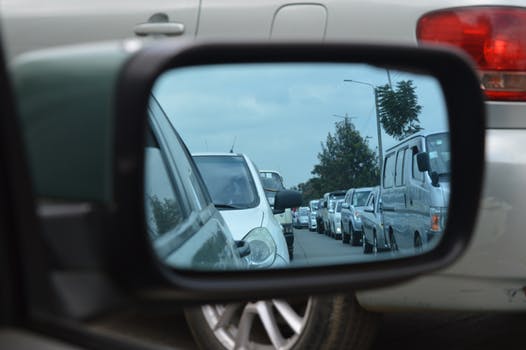 Beep beep! Another traffic jam – you're going to be late for your meeting!
Congestion on our roads affects us all, from those in their own cars frustrated with delays and the lack of parking spaces to those walking their children to school or taking the healthy option of cycling to work.
It's a problem… and social enterprises like dealing with problems. These mission-driven businesses are built by people passionate for change and often set up to overcome an issue society faces. They can't solve all the world's problems but they can play their part.
At Brightkidz we love to shout about social enterprise and what it means to us to be one. But first, let's take a look at some other social enterprises and how they are doing their bit to encourage safe, active, sustainable journeys and maybe get you out of that traffic jam.
Liftshare
Liftshare was the first car-sharing system provider in the UK and after nearly 20 years in business remains the largest.
How Liftshare Started
It was set up by Ali Clabburn – a student at Bristol University – who realised he didn't have enough money for the train fare back to Norfolk. Convinced there must be others driving in a similar direction, he pinned a message on a student notice board, asking if anyone could give him a lift. The next day, he returned to find three offers of a ride home – and so the idea of Liftshare was born.
Liftshare Today
Now twenty years on, they are based in Norwich, have won many awards and employ around 25 members of staff. They are passionate about changing travel behaviours and achieving their mission; that everyone has someone to share a car with.
Theirs is a clever social enterprise model: the revenue from business clients covers the costs of providing the free service for the public
So whether your organisation needs to set up a corporate car-sharing scheme, or you're off to a summer festival and need a lift yourself, find out more about Liftshare at https://liftshare.com/uk
How's My Driving?
You must have spotted these bright yellow stickers on the backs of vehicles!
How's My Driving? is a British social enterprise that is helping employers to reduce their occupational road risks (and preventing accidents on our roads) through its "How's My Driving" safety stickers on the back of fleet vehicles. All profits from the scheme's annual membership fees are reinvested back into other road safety projects, allowing the funding of a variety of worldwide initiatives that help achieve a safer road space for all.
How Does it Work?
The idea behind the How's My Driving? road safety scheme is simple yet effective. The presence of the highly visible yellow and black sticker on the back of each vehicle helps remind the driver to concentrate on their driving style. Through Freephone 0800 helpline support and online reporting at www.howsmy.co.uk , other road users are able to help fleet managers identify specific areas for improvement and to pass on complimentary comments about their drivers.
FUNDING FOR ROAD SAFETY PROJECTS IN COMMUNITIES
The How's My Driving? steering committee invites road safety teams, schools, individuals and not-for-profit groups to put forward their ideas on suitable road safety projects which may benefit from grant funding support.
Applications are considered by the committee on a rolling programme that is UK-wide.
Anyone wishing to apply for funding can do so via http://www.howsmy.co.uk/steering-committee where you can also check out a selection of the types of projects already funded http://www.howsmy.co.uk/road-safety-projects
Walk Unlimited
Walk Unlimited was originally set up as Walk England in 2008, with the aim of encouraging more walking. As a social enterprise, any surplus they make goes back into the business to help them achieve their aim of getting more people to enjoy walking. Their income comes from delivering walking and access projects. They work for all kinds of people from government departments and agencies to local government and public health bodies and charities; projects include the well-known 'Walk for Life' government campaign website.
Demonstrating the Value of Activity
In 2012 they worked with Dr Brian Johnson to create a website for health professionals to demonstrate the value of activity, in particular walking, in relation to a number of medical conditions. While helping him with this they realised that the information would be great as a resource for the public. Despite having no funding for this project they felt it was so useful that they agreed to 'translate' the medical-speak into everyday English, and meet the costs of creating the website. Take a look: http://www.benefitfromactivity.org.uk/
National Trails
They also agreed to take on the job of promoting the National Trails, despite there being no budget available. They worked hard to make the work self-financing, and have managed to increase awareness of the Trails considerably, without spending any public money. http://www.nationaltrail.co.uk/
Anne Clark, Managing Director says 'We're passionate about what we do, and being a social enterprise gives us the freedom to do what we believe is right.'.
Brightkidz
And now Brightkidz… well, we have to plug our social enterprise too! We have been supplying products to promote walk-to-school schemes, cycling and road safety since 2004 when we were inspired by the walking bus scheme we set up at our local school.
Information for Parents
We started an information website for parents about how to organise walk to school schemes and became a social enterprise and co-operative when we developed and launched our range of colourful high vis waistcoats to support the schemes.
Eye-Catching Campaigns
Our speciality is helping children to be safe and seen with our range of high vis products – waistcoats, reflectors, stickers and much more. These eye-catching products are great for all kinds of campaigns and many of our customers like to have them printed with their logo or message.
Income from sales enables us to be financially self-sustaining and all profits are ploughed back to develop more resources.
So if you are have a campaign coming up or you are involved in promoting walking, cycling or road safety, browse our product range or contact us to discuss your needs.
Fact Stop: What's a Social Enterprise?
Social Enterprise UK, the leading global authority on social enterprise, define social enterprises as businesses that:
Have a clear social and/or environmental mission set out in their governing documents
Generate the majority of their income through trade
Reinvest the majority of their profits
Are autonomous of the state
Are majority controlled in the interests of the social mission
Are accountable and transparent
Shout Out to the Rest!
We know there must be many more social enterprises out there working in road safety or active, sustainable travel. If you'd like to give yours a shout out, please add details in the Comments section below.
With thanks to: Liftshare, How's My Driving?, Walk Unlimited and Social Enterprise UK.