Bike Life and Cycling for NHS Staff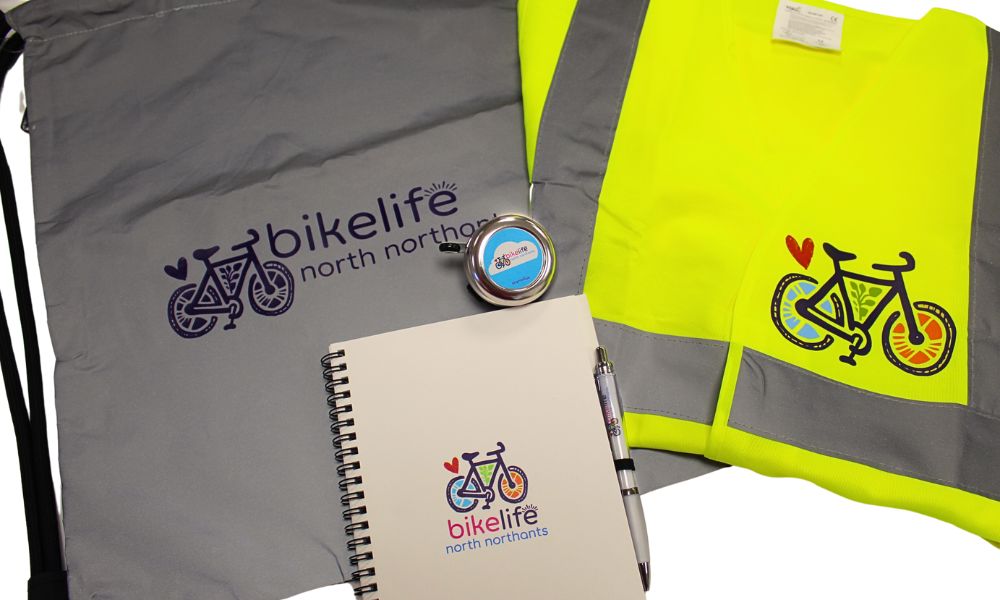 Enabling more NHS and care sector staff to cycle to work is the main aim of our Bikelife project here at Brightwayz. But why is it so important to focus on promoting and enabling cycling in this sector?
As well as giving you an insight into our Bikelife North Northants programme, we take a look at the wider benefits of supporting any NHS and care sector staff with cycling for everyday journeys. So even if you are not local to us, you can inspire or see the reasons behind similar schemes in your area.
Bikelife North Northants
The programme is free of charge for participants - but we should really say 'fully funded' as of course there is a cost to running this and highlighting this increases its perceived value. It is currently running until the end of December 2023.

Mix of Activities for Confident Everyday Cycling
It has four key components: ensuring participants have use of a suitable cycle, teaching them basic maintenance and repair skills, giving them cycle confidence training away from traffic and then taking them on a short led ride on quiet streets. These are done over two sessions - a longer 3.5 hour session to include the cycle checks and 'learn to maintain and fix' skills followed by cycle skills. Then a second 2 hour session with more off-road skills practice and a led ride around quiet streets.
Equipping for Everyday Journeys
Ensuring participants have a suitable bike is important and they can use our refurbished donated bikes if they don't. (We say 'bike' here but tricycles are also an option for those not sure about using two wheels). As the whole programme is about increasing cycling for everyday trips such as going to work it is also important that the bikes are fitted out with the accessories needed for this: rear bike luggage racks, panniers and baskets to enable our participants to be able to carry their work gear or shopping with them.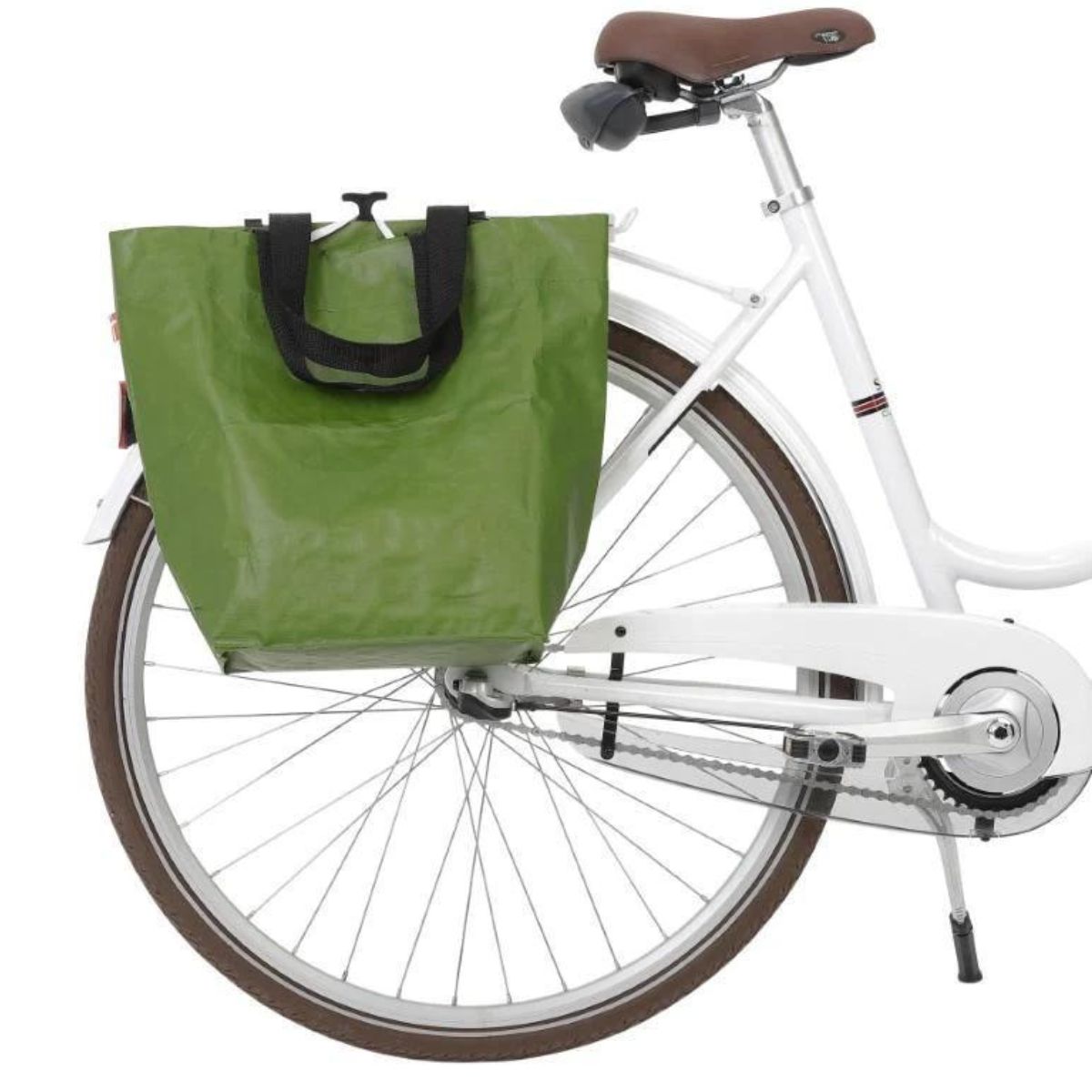 Potential for More Cycling
The kind of cycling we are trying to enable is 'utility cycling' - where cycles are used for short, everyday trips such as going to work, to the shops or to visit friends. According to Gear Change, the government's vision for cycling, more than 40% of journeys in urban areas were under two miles in 2017-8. However only around 2% of journeys are cycled - there is so much potential for more people to choose cycling for these short trips and we know many people would like to but need some help getting there.
Why is 'Learning to Fix' Important?
Our qualified mechanics give participants a one-hour 'learn to fix/maintain' session as part of Bikelife so they are able to ensure they can keep their cycles in tip top condition. This makes cycling easier and safer. It also means new riders are less likely to give up at the first puncture if they are able to fix it themselves. Just think how many bikes there must be in the backs of sheds covered with cobwebs just because someone got a puncture and didn't know how to fix it!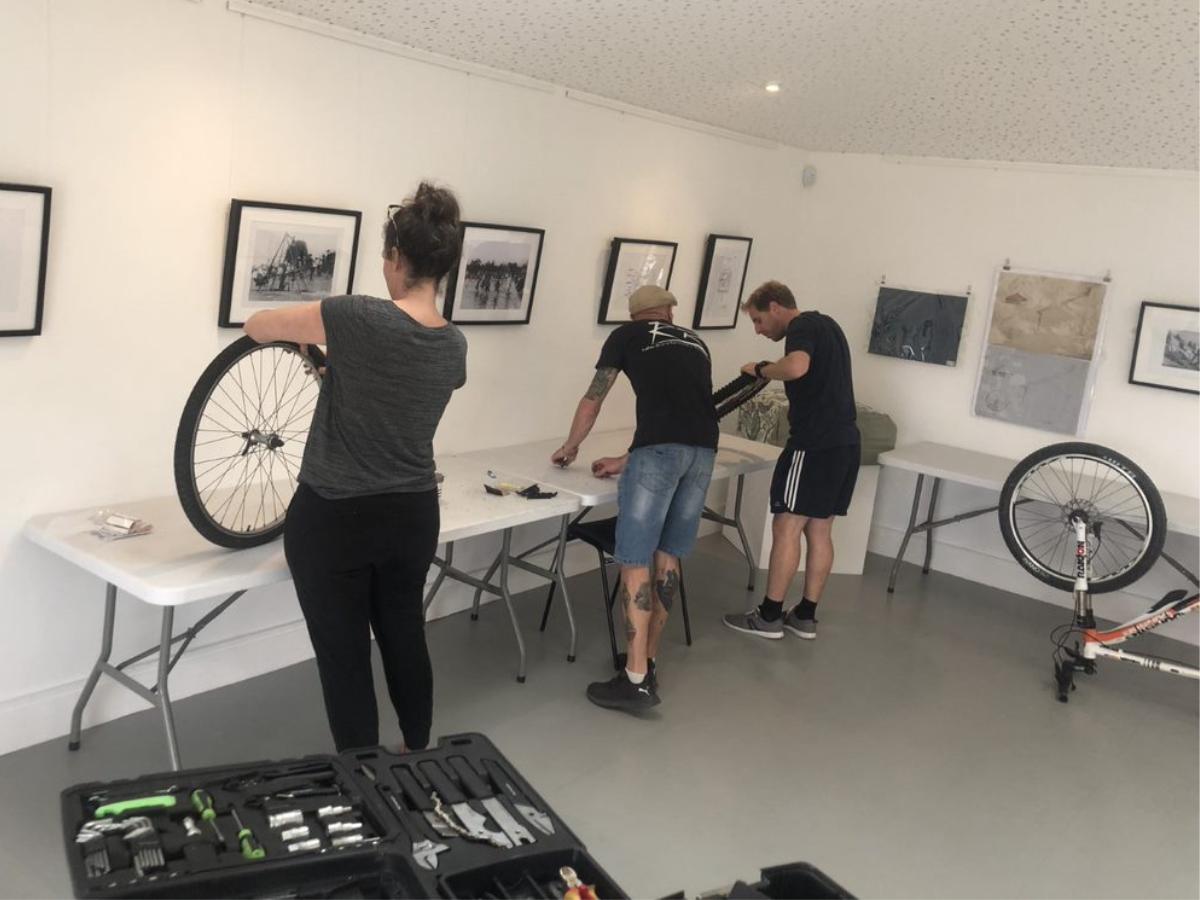 Cycle Skills
Next it's on to cycle skills on a playground surface. Weaving in and out of cones, slow races and practice signalling and turning in a safe space will help ensure participants are ready for the next stage. For many who learnt to cycle several decades ago, fear of traffic can be a big barrier as the roads have got so much busier and the cars so much bigger since then. Having the knowledge of techniques to make yourself safer… such as cycling clear of the 'car door zone' when cycling even on quiet streets makes you a safer and more confident rider.
Confidence Ride
The cycle skills are split over two sessions with the second session preparing riders for a group led ride - their 'confidence' ride. Once participants have had plenty of 'playground practice' and feel ready, they head off as a group for a cycle confidence led ride so they can practise their skills. Then they will hopefully feel ready to take to the roads or cycle paths on their own in the future.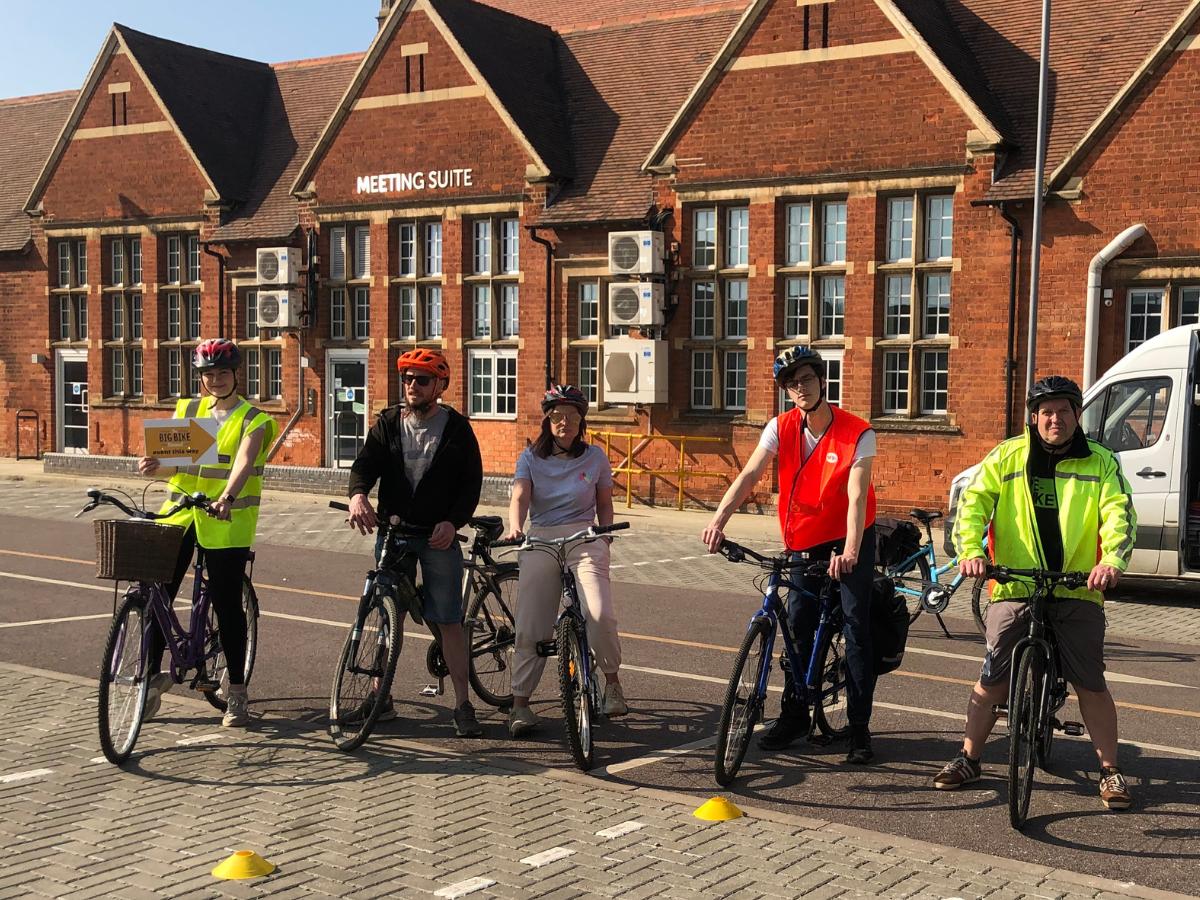 Reward for Success
All those who attend both the sessions will receive a generous £100 voucher for a local independent cycle shop. This is not just an incentive for people to get involved but will enable them or their families to buy or contribute towards what they need to experience the joys of cycling. Throughout the sessions they will also receive other cycle goodies to boost their new cycle habits.
Why Cycling for NHS and Care Sector Staff
"Surely nurses are too tired to cycle home after a 12 hour shift!?". It may come as a surprise that our priority is to offer cycle confidence support to these workers who already have a very physical job and long hours… but there are good reasons behind it.
Many NHS staff are mainly desk-based and work more normal office hours so the exercise that cycling offers can be what they need to boost their physical health and mental wellbeing.
The strain on hospital car parks is huge and by making it easier for more staff to cycle (and installing good cycle racks too!) this strain is eased so there are more spaces for those who really need them.
If doctors, nurses and other medical practitioners take up cycling and feel the benefits personally they can become the best advocates for encouraging others to take it up too, especially their patients. Cycling and other forms of physical exercise can play a big part in recovery for many conditions - not just physical but mental too - which is why cycling is often suggested by social prescribers.
The NHS has just launched its NHS Net Zero Travel and Transport Strategy and a big requirement for that is to reduce the carbon impact of commuter and patient journeys to and from health facilities. Clever ideas for net zero ambulance services are being developed but in addition less technical solutions such as making it easier and more attractive for staff to cycle to work will be increasingly important. Staff journeys form part of the Scope 3 emissions and have a massive impact as they are regular and repeated for years and years, so changing these habits will bring great, ongoing benefits for all.
Bikelife North Northants - Get on Board
So if you are local, over 16 and interested in getting on board with our Bikelife North Northants project, please take a look here and consider signing up. As mentioned, priority is given to NHS and care sector staff but there are also spaces available for anyone who lives or works in North Northamptonshire.