Get on Your Bike for Bike Week 2019
3 minute read:
8th June sees the start of Bike Week 2019, which is an annual celebration of all things cycling-related and is designed to encourage people to get out on a bike every day for 7 days.
Cycling UK runs the campaign every year to get people from all ages and backgrounds to think about their journeys and try out cycling as a means to get from A to B or even just for fun.
What happens in Bike Week?
There are events all over the country to celebrate the week, with social rides, maintenance courses and group commutes to work and school. Events near to you can be found on https://www.cyclinguk.org/bikeweek/attend-event
There is also the 7-day challenge with the hashtag #7daysofcycling. This is to create a conversation about cycling and to encourage everyone to tweet pictures of them out and about on their bikes. The focus for each day will be:
Sunday 9 June: Enjoying the social side of cycling
Monday 10 June: Cycling to school and engaging children in cycling
Tuesday 11 June: Benefits a bike can have on mental health
Wednesday 12 June: Businesses boosting their cycle-friendliness, in partnership with Cyclescheme
Thursday 13 June: Getting fit and healthy through cycling
Friday 14 June: Travelling from A-B by bike
Saturday 15 June: Favourite three-miles – best short routes by bike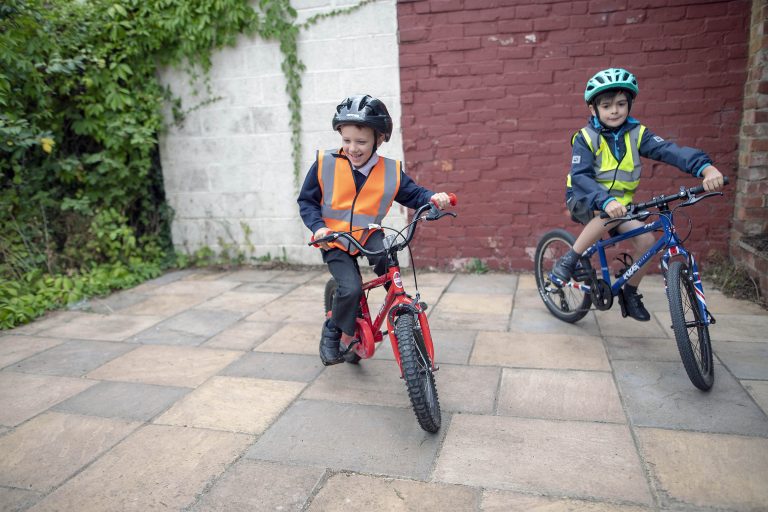 What's in it for me?
Cycling is a fantastic way to keep fit, so unsurprisingly there are a lot of benefits to cycling. Here are just a few:
Cycling helps to maintain a healthy weight without food restriction or dieting. Burning more calories than you would usually is the secret!
It helps you to sleep better! By spending time outside in the fresh air and enjoying daylight, your body's natural rhythm can function properly, meaning a good night's sleep.
Cycling can make you smarter! Increasing oxygen to the brain means it can build new cells in the hippocampus, which is the part responsible for memory.
It boosts your immune system, meaning you will get fewer annoying illnesses and generally feel better.
The planet will thank you. 20 bicycles can be parked in the same space as 1 car. It takes only 20% of the energy and materials of making a car to make a bike, but with virtually zero pollution.
So, make your pledge, do get on your bike for Bike Week and start changing your journeys. Of course, if you need snazzy reflectors or hi-vis accessories, you can contact us here at Brightkidz!
Supporting Resources:
'Sussed it' Questions:
When does Bike Week start?
How long does it run for?
On which day is the focus going to be Mental Health?
What is the hashtag being used for the campaign?
Which part of the brain is responsible for memory?
How many bikes can be parked in the same space as 3 cars?
Creative challenge:
Create your own "Favourite Three Miles" route. This can be near to where you live, or somewhere else you know well. Draw out the route as a map and label it with things to see or do along the way, such as parks or shops. Illustrate the map to show roads, houses and anything else of interest.
If you have some really good examples in your class, why not share them with Brightkidz via email or Twitter? You can even share them with Cycling UK to show how you and your school are supporting Bike Week!