Getting Started With Active Travel in Your Workplace
Make it simpler for your work colleagues to embrace active travel to work
So you want to make it easier for more people in your organisation to travel in active ways. We are here to help with some easy ways to get started which will give you the momentum to make great progress as you go.
1. Find out your starting point

2. Find out what your staff want

Chances are you aren't starting from scratch with active travel. You probably already have staff travelling to and from work in sustainable ways - cycling, walking, car-sharing or coming by bus.

If you always drive it can be really easy to assume that everyone else drives but that is often not the case.It's really important to understand your starting point - understand what mode of travel is popular and what is not - as it will help shape your plans and prove the impact your efforts will bring.

Action: Ask your staff: How do you usually get to work?

While you are asking your staff about their usual travel modes, use the opportunity to ask how they would like to travel to work.

You need to engage with and support them to be able to choose better ways to travel - not force change upon them, so their desires are really important.

The responses you receive from them can really help you shape your action plan.

Action: Ask your staff: How would you like to travel to work?
3. Find out what's stopping them
We all have busy lives and there are multiple reasons why people choose to travel the way they do. What seems like a single person arriving by car every day could be a complex, timed-to-the-minute arrangement involving others being dropped off en route.
But some of the barriers to active travel can be simpler to solve - for example staff may travel by bus if they had information about the local bus routes or would car share if they could be teamed up with someone local who drove.
Action: Ask your staff: What would make it easier for you to travel by bus, bike, car-share or on foot?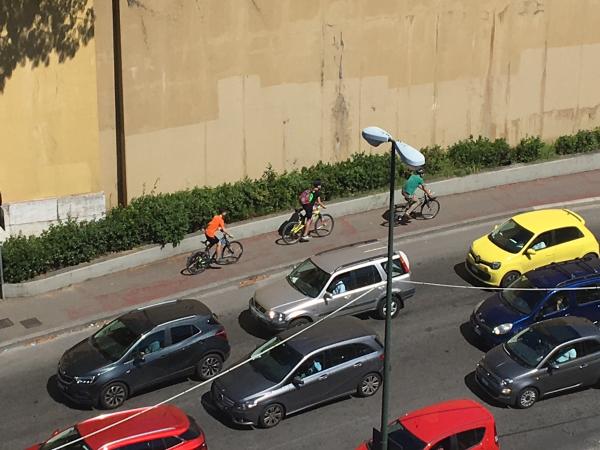 4. Check out your site
It is likely you already have some on site facilities to support active travel - but maybe they need a bit of care and attention or your staff are not aware of them.
So grab a clipboard (or ipad) and a high vis jacket (for the official look) and have a wander around your site to check out what facilities you have.
Ask your site manager to come with you as they will have good knowledge of the facilities and also an insight into whether or how people use them and any relevant issues.
Take a look around outside the site too to identify features such as local bus stops or traffic calming measures which make the route out more walkable or cycle-safe.
Action: Carry out an active travel site audit both within and outside the site. (link to separate article about site activities, see below).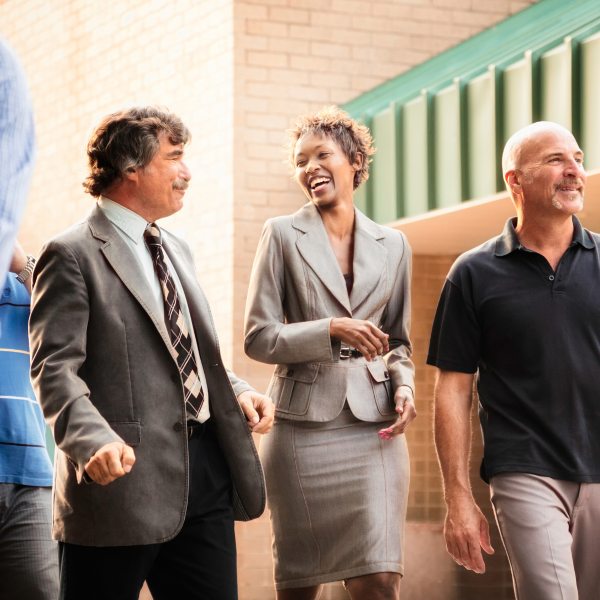 5. Find out about existing active travel engagement

6. Bosses on board

Changing the way people travel isn't just about having the right facilities - bike racks and bus routes for example.

It is also about helping change habits, behaviour, knowledge, assumptions and mindsets in a positive way which helps everyone.

There are many activities and resources which can help you with this, for example 'Walk to Work Week', Strava team challenges or information for new starters on public transport connections.

Action: A good starting point is to see what is already being done either within the organisation.

Having senior level support for your active travel initiative is key to its success. We'll assume that you have the go-ahead at senior level (if not, we can cover that later) and they therefore have an idea of the benefits which matter most to them - for example solving car park congestion, improving staff wellbeing or achieving CO2 reduction targets.

Their motivations will help shape the plan. A good budget is of course always very helpful in achieving anything and this is the case here too.

However, many actions can be low cost or no cost but may require changes in policies or permission which is achieved with senior level support or good delegation.

Action: Take a look at our list of engagement activities and pick out any which your organisation already has done recently or is currently doing or planning.
7. Heads Together with a Working Party
If you've started this out on your own, you don't need to be. There are bound to be people within your organisation who are interested in supporting an initiative like this which has so many positive benefits for the environment, climate, health and wellbeing of staff.
By setting up a working party with representatives from across your organisation you will have a much bigger pool of ideas and they can help you with any of the tasks already mentioned.
Try to involve someone from HR, Facilities, a senior manager or director and other staff who are keen. For smaller organisations, try to involve at least one person other than yourself so you have a sounding board for ideas.
Action: Set up a working party for your active travel project.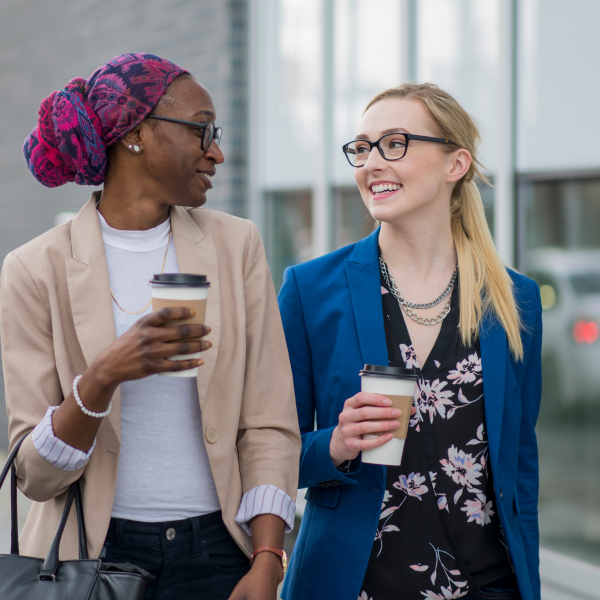 8. Pull all your information together and draw up an initial plan
You are nearly at the first stage post of your active travel journey for your workplace.
Now you just need to pull together all the information you have and clarify a few things.
Using the survey results, site audit and ideas from your working party, decide on two key issues related to active travel and what your main aims are for addressing them.
Then decide what your plan of action is, who is responsible and when you want to complete the actions by. Your plan will always be evolving but this is a good starting point.
Action: Draw up your initial active travel action plan
9. Promote your plan and start out on the actions
But for now take a breather and look at what you have planned and share it with your leaders to be sure they are on board with it all.
Action: Share with your leaders and take a breather.