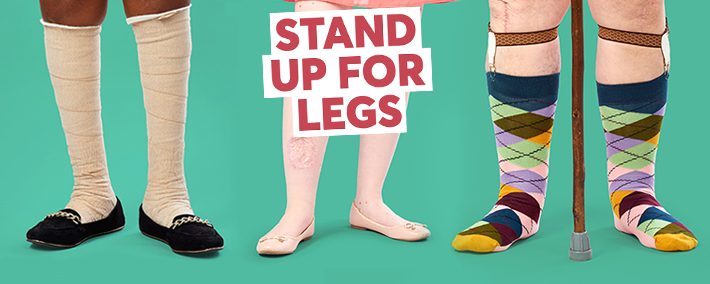 This year sees the first ever Legs Matter week, which aims to raise awareness of leg and foot health care across the UK.
Issues relating to feet and legs are increasing, which is why healthcare professionals want to help people understand how to take better care of themselves.
How does this relate to active travel?
Well, in order to walk or cycle, you need healthy legs and feet! Plus, the health benefits of active travel should be felt by your whole body. This is particularly important if you are increasing your actively significantly, such as walking every day compared to taking the car.
So, what do we need to know?
Look out for the following signs to make sure your feet and legs are in top health. If you have difficulty bending, use a handheld mirror to look at the bottoms of your feet to ensure that you do not have small cuts, blisters, or ingrown toenails.
Swelling
Tired, throbbing and painful legs
Redness and skin marks from clothing
Cramp or pain after walking
Tingling sensation
Dry, itchy and scaly skin
Reddish or brown staining patches of skin between the knee and ankle, which can often in the early stages feel hot, painful and can be misdiagnosed as infection
Raised veins in the lower leg (varicose veins)
Thread veins – these small veins are present in everyone but are not normally visible until they expand and show through the skin
Hard skin, cracks or fissures on the heel
Sores and knocks that are not healing
The above signs are not normal. If you are concerned about anything, then make an appointment to see a doctor or chiropodist.
What next?
Now you have checked your legs are happy, why not take them for a walk and reward them with some fresh air? You could get off the bus one stop sooner, or even park the car further away from the door and walk that little bit extra. At lunchtime, go for a short walk around the park or treat yourself to a walk around the shops. Whatever you do, remember to look for the signs of health regularly and treat your feet and legs to some TLC for all their hard work.