Let's Go Green at Rushden Lakes
Let's Go Green is the name of this year's main event to celebrate and promote active and sustainable travel to Rushden Lakes, a popular retail and leisure destination in North Northamptonshire.
Please note the event now takes place on the revised date of Saturday 22nd October.
Here at Brightwayz we have really enjoyed working with the Rushden Lakes Centre Management team for the last 18 months helping them to develop and implement their award-winning travel plan for the site - the first multi-business retail site in the country to secure the prestigious Modeshift STARS Bronze accreditation. This event follows on from the success of the one day Sustainable Travel event at the site last year.
About the event
This year the event will include active travel themed attractions such as a smoothie bike where members of the public can cycle to power the making of their own smoothie, free cycle service and repairs on the Sunday, information about sustainable ways to travel to the site including development plans for extending the local Greenway, and a voucher for a free hot drink for those who can show they came on foot, by e-scooter, by bike or by bus.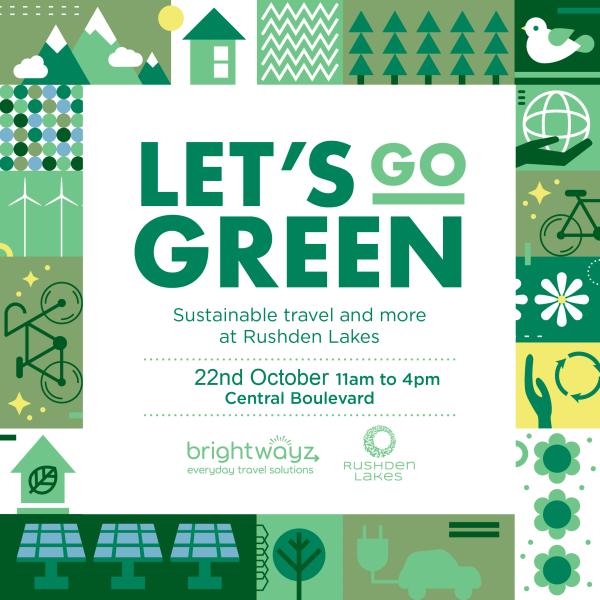 In addition there will be other eco stalls and activities such as a local beekeeper and her wares and a children's workshop at the Wildlife Centre.
If you are in the area do come along - ideally in a sustainable way if you can but everyone is welcome!
Photo credits: Brightwayz, Modeshift/Scott Akoz (award photo), Rushden Lakes (event poster)
#ModeshiftSTARS #RushdenLakes #NetZero #EuropeanMobilityWeek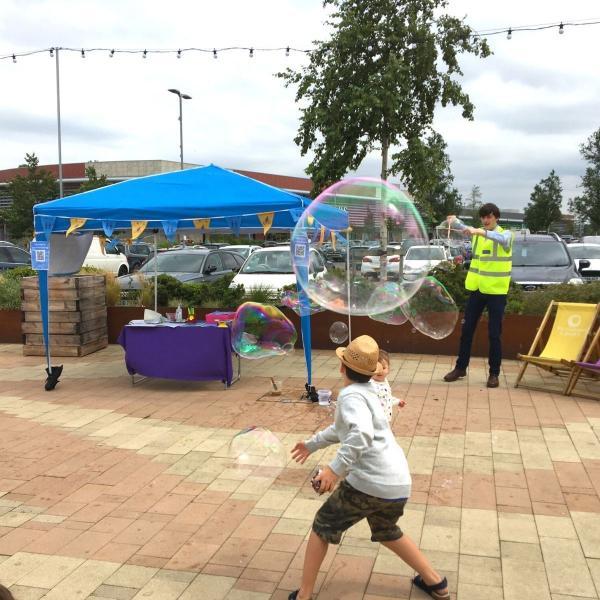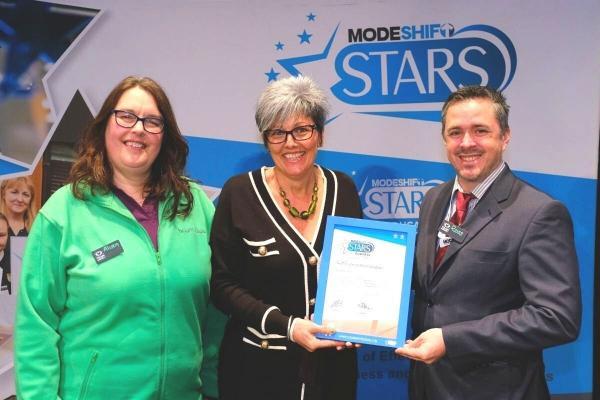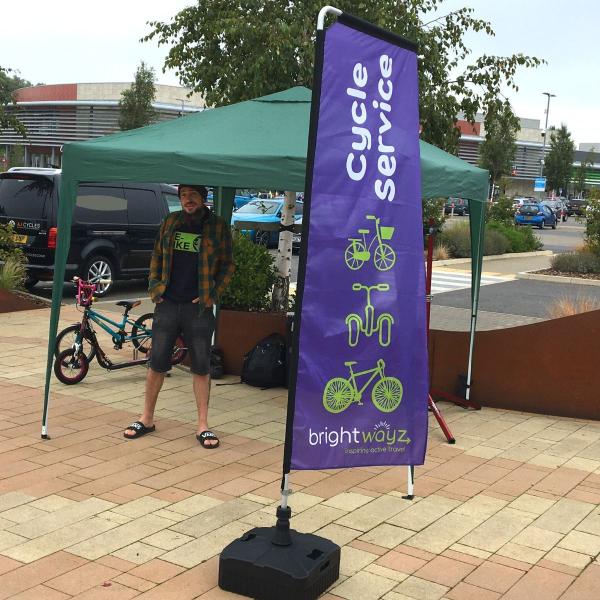 Here at Brightwayz social enterprise we love to provide information and tips to help you, your colleagues, friends and family travel in safe, active, sustainable ways for everyday journeys.

Our unique range of products is here to help support your active travel campaigns and 100% of profits from sales is ploughed back to support the work we do. Take a look at our range here and find something to help you inspire others to travel in good ways.