Shining Bright with South End Infants!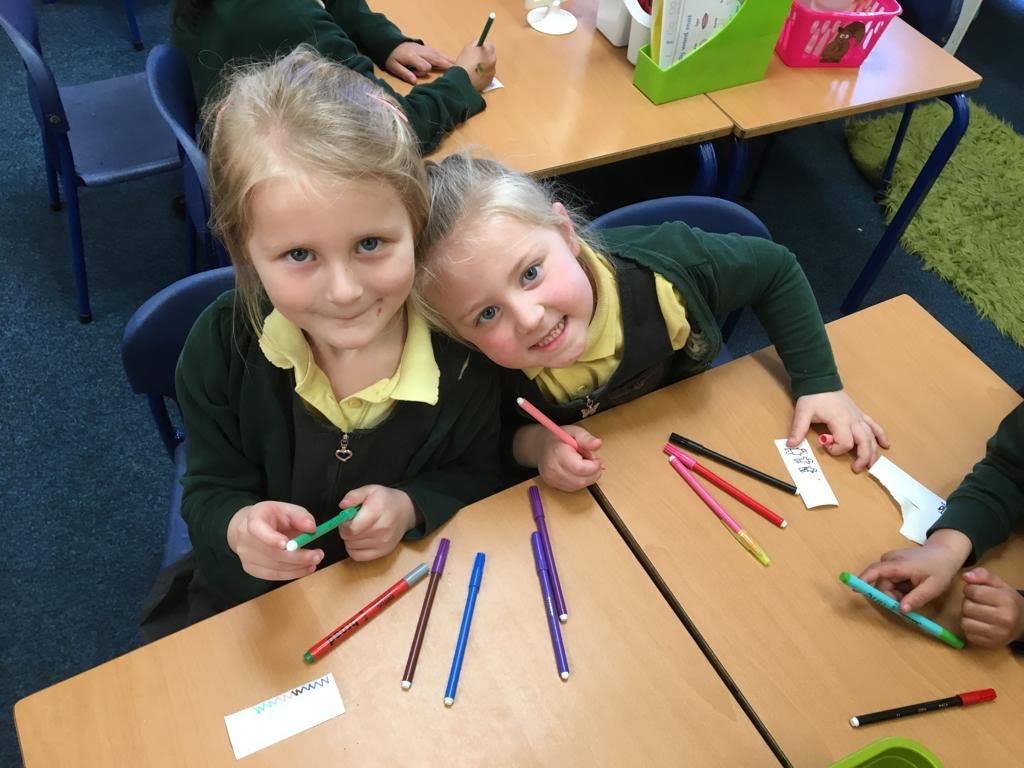 1 minute read:
On Monday, 11th March, to mark the start of British Science Week, Brightkidz Alison and Fiona set off to South End Infants School in Rushden to help them with their superb array of sessions dedicated to different aspects of science.
Alison and Fiona were to work with Year 1 pupils to show them the principle of how reflective material works and the difference between hi-vis clothing and reflective clothing.
Armed with off-cuts of material, various hangers and sticky labels, the mission was to have the children create their own reflective tag to hang from coats, bags or jumpers!
The children were good at answering questions about the difference between being seen in the daytime and at night, with some using very high-level vocabulary! We then set about designing the backs of the tags, giving the children a sticky label to draw a picture or pattern of their choosing. We saw some lovely, bright pictures and definitely a good range of artistic talent. After this, the labels were attached to the back of the reflective material strips and a hole punched in one end to create the hanger. Children then attached a range of hangers to their creations: carabiner clips, springy clips and small crocodile clips. The reflective tags were ready to test!
Now for the science bit:
We placed the tags into dark bags and shone a torch down onto them. The children took turns to see how bright the reflective surface was and even tried to decide which colours of material were brighter. I am sure there will be lots of on-going experiments and debate around that in the days to come!
The final stage for a couple of the classes was to make Fiona brighter (a tough challenge, but they rose to it) by hanging their tags from her all-black outfit!
It was a fun afternoon exploring some serious messages about staying safe when out and about. Alison and Fiona would like to thank South End Infants for the warm welcome and are already looking forward to doing more activities with the school.
If you would like more information about reflective accessories for your school, or you are interested in running similar workshops for your children, then contact Brightkidz. We love to help you to stand out!