Stronger together: North Northamptonshire Social Enterprises Celebrate Boost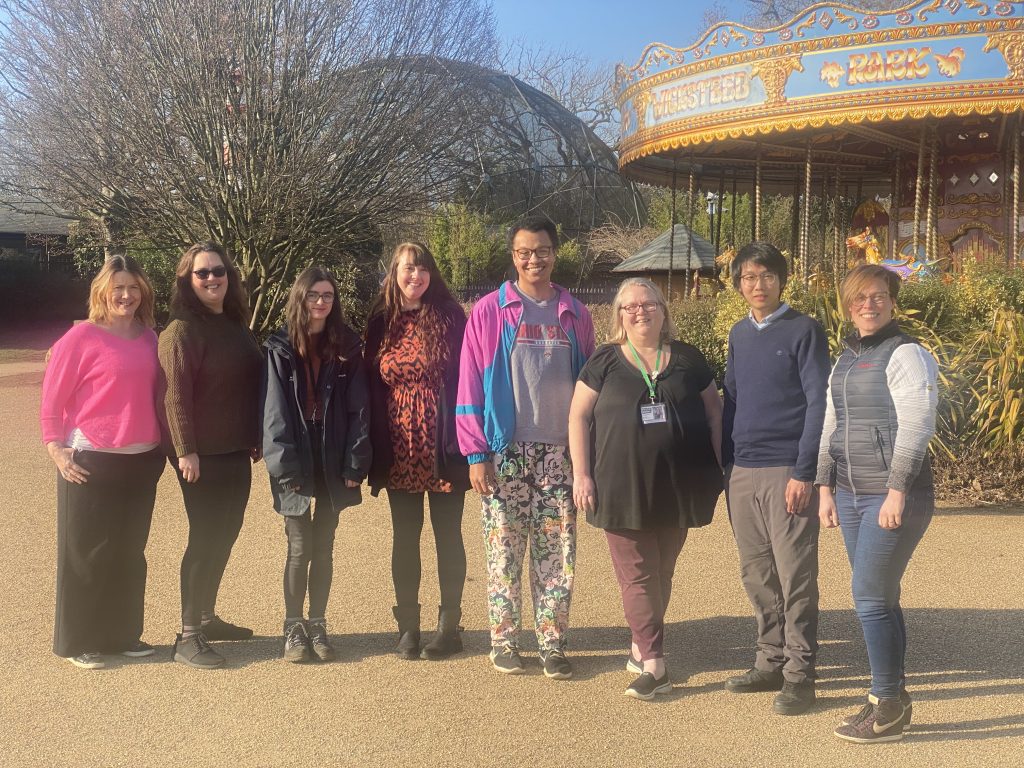 As a successful and well-established social enterprise, here at Brightwayz we feel it is important to collaborate with and support our other local social enterprises too. So as well as our main mission to promote safe, active, sustainable travel initiatives, we also organise the North Northamptonshire Social Enterprise (NNSE) network. This includes helping develop projects, training and getting funding to help connect, support and promote local social enterprise. Here's our latest news about our recent Growth for Good project…
April 2023: More than 15 social enterprises in North Northamptonshire have proved they are 'stronger together'- celebrating the finale of a project designed to help them grow and thrive.
The Growth for Good project, launched last summer by the North Northamptonshire Social Enterprise (NNSE) network, saw a host of not-for-profit organisations coming together for digital, marketing and media support.
A dozen short films were produced, complemented by a popular programme of both online and face to face training which covered everything from press release writing and photography best practice to social media strategy and the power of storytelling.
Alison Holland, founder of Brightwayz social enterprise and co-ordinator of the NNSE, said: "We have a diverse, exciting social enterprise community here in North Northamptonshire, and this six-month project was all about finding ways to help everyone not just survive, but also thrive and grow. We not only helped local social enterprises raise their profiles with a series of new films, we also provided training to equip leaders with the social media and marketing skills they are crying out for to carry on the great work."
Social enterprises taking part included community radio stations Corby Radio and Shire Sounds, disability charity Teamwork Trust, Accommodation Concern, active travel social enterprise Brightwayz, Wicksteed Park, Youth Works Northamptonshire, community transport CommMiniBus, Beccy Hurrell Voice and Arts, performing and creative arts organisation Picture the Difference, beekeeping group Wings and Radicles and the internationally renowned Adrenaline Alley.
This project was supported by Northamptonshire Community Foundation, which funded the training carried out by Pilkington Communications. The University of Northampton funded a Social Enterprise Ambassador role via its Changemaker programme. A second Ambassador role and the project lead role were funded by profits from BrandMyThingy.com, which is the promotional products arm of Brightwayz social enterprise.
Rachel McGrath, CEO of Northamptonshire Community Foundation, said: "We are delighted to have funded this project via our Social Enterprise Fund Northamptonshire. The project has helped local social enterprises, all of whom are doing incredible work in our county. It has helped these organisations flourish and in turn is supporting the sustainability of our local VCSE (voluntary, community and social enterprise) sector."
Kate Robinson, Changemaker Coordinator at the University of Northampton, added: "It's great to see the success of this project and knowing that one of our students was part of it. The intention behind our Changemaker Internship Programme is to allow our students to share their skills and knowledge with local organisations aiming to create social impact, so seeing that in practice has been really inspiring'
Alison added: "We would love to do so much more to support our existing social enterprises as well as any potential new ones and we are looking at how we can do that. If people are looking to start their own business as a solution to some social or environmental issue they really care about and want to earn a salary doing so, but aren't set on making millions, then social enterprise is the way to go and we can help."
The North Northamptonshire Social Enterprise Network (NNSEN), set up in late 2020 to connect, support and promote local not-for-profit businesses, launched its Growth for Good project in 2022 – with social enterprises from across the north of the county coming together to access support.
Hear how these social enterprises benefited:
"This project has given us time to really look at our media offer and digital marketing and has helped us formulate a plan to improve our communication and therefore the public's understanding of our social enterprise."
"This project has given us the kickstart we needed to prioritise our marketing and publicity of our social enterprise."
"We relished the press release training and now have the confidence to generate lots more media coverage in the future.
"The bite-size media tips were fantastic and definitely something we will continue to refer back to in the future. Our NNSE showcase video was also put together professionally and was really informative for people that may not know about how we operate as a social enterprise."
What next?