The Cargo Bike Quiet Revolution
How can you reduce your business's carbon footprint from transport?
One of the biggest carbon "costs" is in the delivering of goods. Cargo bikes are emerging as the answer... they are not just for pretty flower displays!
Cargo bikes are by no means a new concept, but since the pandemic changed the landscape of business and the growing concern over emissions have shifted the idea of transport away from petrol and diesel and towards pedal power.
Up and down the country, more businesses are seeing the benefits of using cargo bikes to transport goods for delivery, collect parcels and even to recycle waste.
What are the advantages of Cargo Bikes?
A recent study by the University of Westminster (Westminster, 2021) concluded that cargo bikes are 60% quicker than the same routes served by vans in London. Plus, they emit 90% less carbon than standard vans and 33% less than electric vans. Add to this the increase in efficiency – almost seven parcels per hour delivered compared to four for a van – and it is easy to see why the popularity of cargo bike businesses is increasing.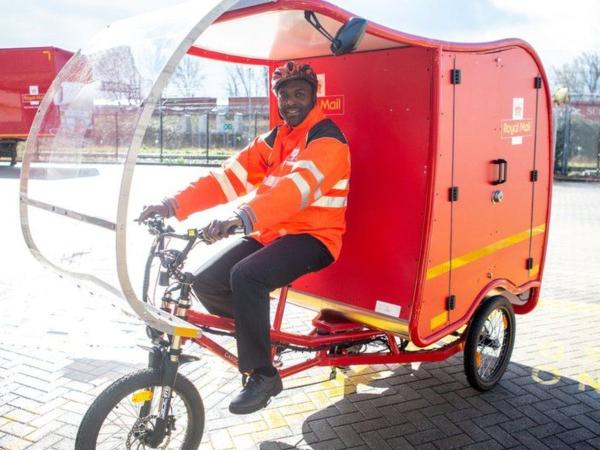 Just for Cities?
It is natural to assume that cities offer more opportunities for bike-based deliveries, but the idea is taking off in more rural areas of the country as well.
Islabikes in Ludlow, Shropshire has recently started a trial offering cargo bike deliveries for one business and a charity, but already they are seeing demand soar.
In Hereford, Pedicabs offers a range of services, from taxi to waste recycling – this latter idea saving small businesses money on disposal of waste by charging per load and making businesses more aware of the rubbish they are creating.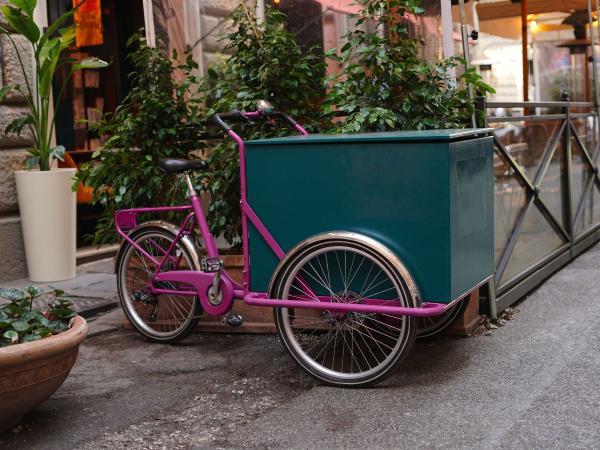 Is the future electric?
With the cost of electric bikes coming down and the availability of a range of cargo styles now on offer, it is to be hoped that the age of bike-based local deliveries is here. With more people now shopping online, even last mile and first mile services would reduce congestion and pollution in towns and cities. Electric bikes make the job of transporting heavy cargo and tackling some of the country's lumpier terrain more appealing and may even sway some of the drivers currently stuck in jams in their metal boxes to make the switch to pedal power.
Why not take a look at local businesses in your area and see which are offering bike-based services?
The more we support these types of businesses, the more we can shift the focus to sustainable practice across the board.