Travel Habits Family Interviews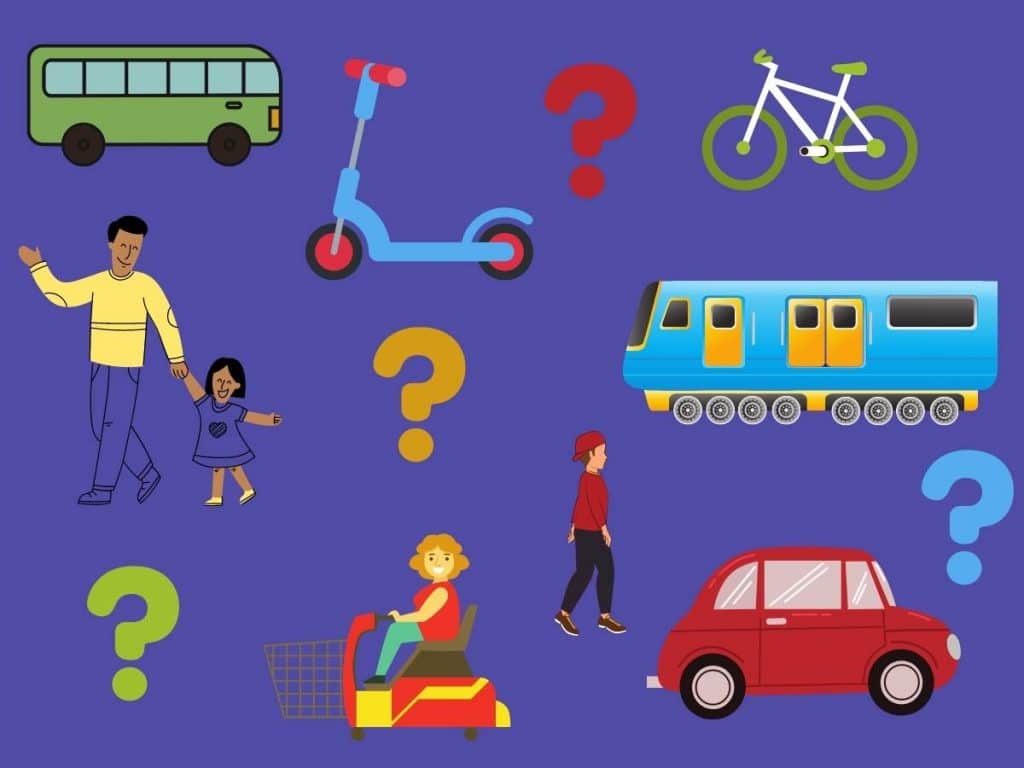 If your school is developing a school active travel plan, chances are the current lockdown and other challenges have reduced your activities around this.
So we are launching our new series of 'at home active travel' resources which pupils can download and complete.
They can contribute as activities on your school travel plan and keep pupils engaged in the importance of walking, cycling and scooting regularly. We are also trying to actually get them away from their screens and out of the house (in a safe, socially distanced way of course) for health and mental well-being benefits.
Travel Habits Survey at Home
You may be used to the 'hands up' surveys within school which helps measure and monitor the usual modes of travel pupils use for their journeys to school – walking, cycling, scooting, coming by car, park and stride, bus, car-sharing etc – as well as their preferred modes.
This activity enables pupils to carry out the same kind of survey, but in a bit more depth, with a family member. It also looks at the barriers to travelling in certain ways and should stimulate some good conversations between family members on their travel choices and what influences their choice.
School travel plan champions can make use of this resource by sending it out to pupils and asking them to return a photo of a completed worksheet. Then as a school, compile the results and use the information to help formulate your own school travel plan.
This counts as travel plan consultation, so if you are taking part in a school travel accreditation scheme such as Modeshift STARS remember to log in as an action.
Your Travel Habits Interview Worksheet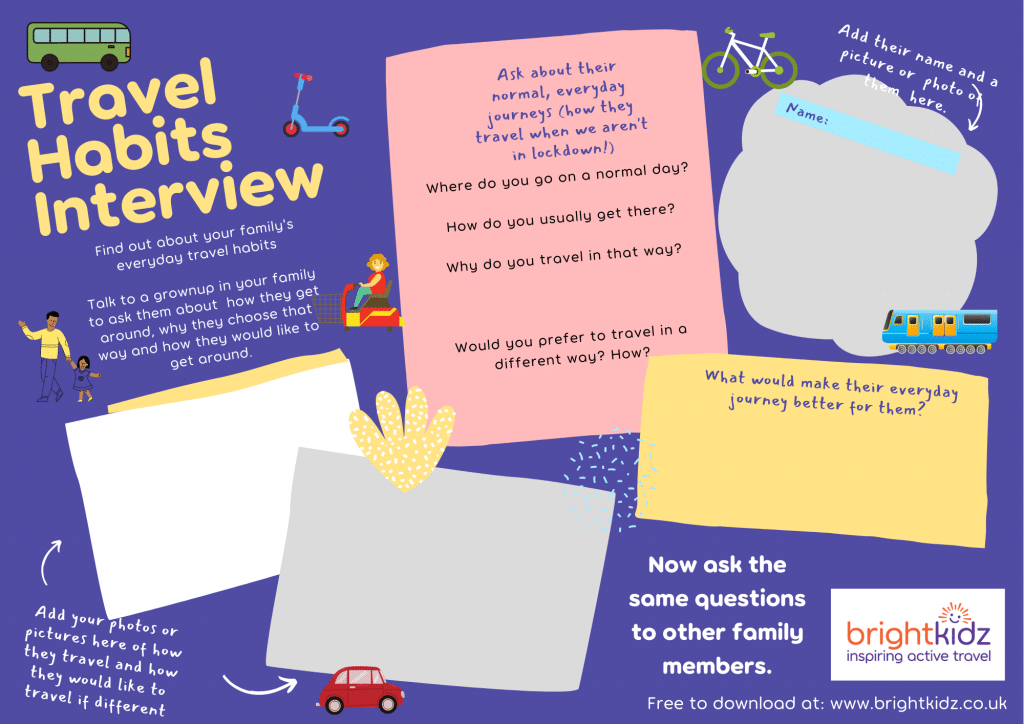 Download your pdf version here:
Travel Habits Interview Worksheet Brightkidz 1200
or contact us for low-colour A4 version.
Check out items in our range to help inspire safe, active travel in our shop
Brightkidz and Brightwayz are trading names of Safe Kids Walking Ltd, a social enterprise promoting safe, active, sustainable everyday travel for all. 100% of profits from sales of our products and services are ploughed back to support these aims. Find out more at www.brightkidz.co.uk