Walkies Animal Counting Game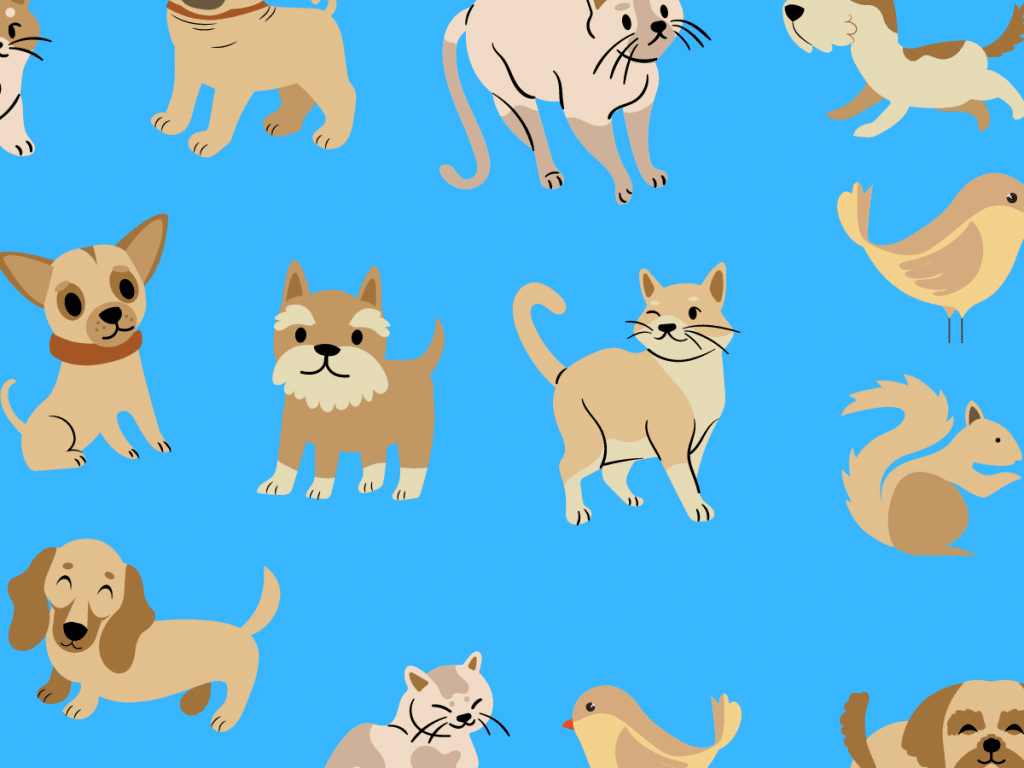 2 minute read + activity
Animal lovers will particularly enjoy this one – the second in our series of 'at home active travel' resources for pupils to download and complete.
These resources can contribute as activities on your school travel plan and keep pupils engaged in the importance of walking, cycling and scooting regularly. We are also trying to actually get them away from their screens and out of the house (in a safe, socially distanced way of course) for health and mental well-being benefits.
One of the benefits of walking rather than travelling by car is you get to spot much more of what is going on around you. You can also just stop and watch more easily. Also you realise others are out and about too… not just people but many furry friends.
Whether you are in a city, town or village, children enjoy spotting animals so this activity is for them. It's a chance to practice their counting whilst getting some healthy exercise too.
You can make it competitive or try it over several days to try to beat a personal best score.
School travel plan champions can make use of this resource by sending it out to pupils and asking them to report back on their scores. The task can be extended to ask pupils to write a short description of the animals they have seen on their walk.
We've provided a full colour version here but you don't even have to print – children can just note their scores on a separate piece of paper or device, and can do the counting with a parent or carer.
If you are taking part in a school travel accreditation scheme such as Modeshift STARS and you send this out as a school or for a year group and then link it to curriculum descriptive writing, remember to log in as an action.
The biggest challenge will be if a murmuration of starlings appear… now that will take a while to count!!!

Walkies! Animal Counting Game Worksheet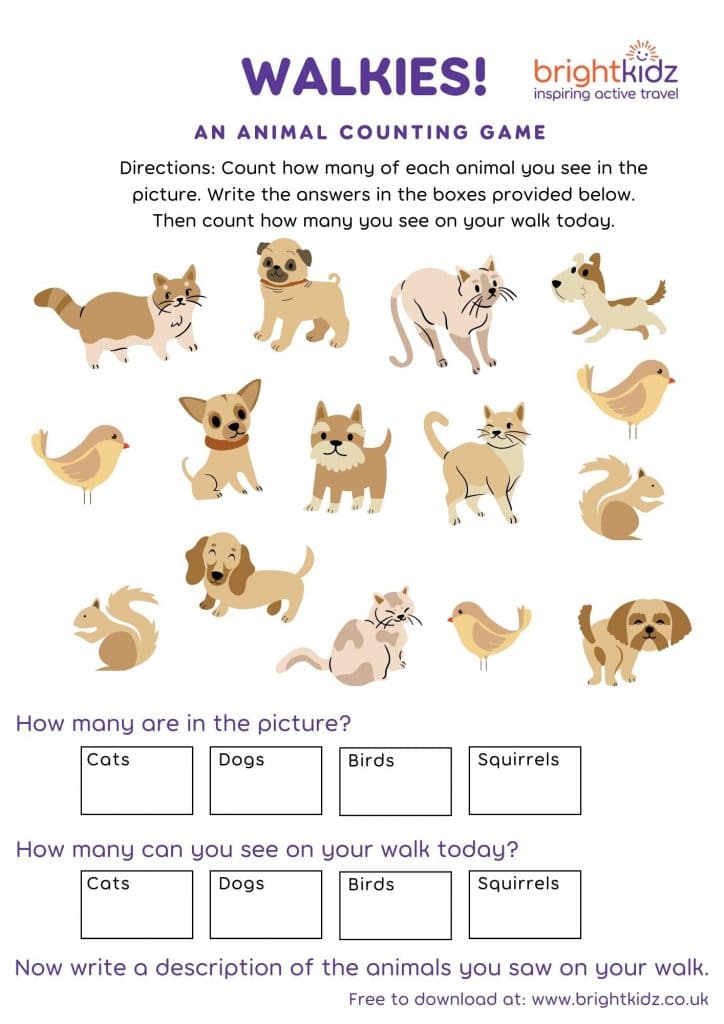 Download your pdf version here:
You May Be Interested in:
Our Rigid Reflectors are available in a range of fun animal-shape and other designs (min 10).
Say hello to our high vis tiger mascot.
A Rabbit's Tale is a story of how the animals stay bright.
Check out more items in our range to help inspire safe, active travel in our shop
Brightkidz and Brightwayz are trading names of Safe Kids Walking Ltd, a social enterprise promoting safe, active, sustainable everyday travel for all. 100% of profits from sales of our products and services are ploughed back to support these aims. Find out more at www.brightkidz.co.uk