Why Promote Active Travel to School
Active travel for school has so many benefits for society as a whole
Health
Regular exercise makes children healthier, helps them build strong bones, muscles and joints, and reduces risk of obesity which can lead to heart disease, type 2 diabetes and other health issues. Frequent physical activity helps childrens' lungs, heart and general health in the long run.

Road Sense

By walking to school children gain road-sense and are able to learn about risk and therefore how to look after themselves and be safe. Road sense is an essential life skill for children, and by teaching road safety from a really young age and practising it with them, it will help them to be safe, independent and confident on their travels.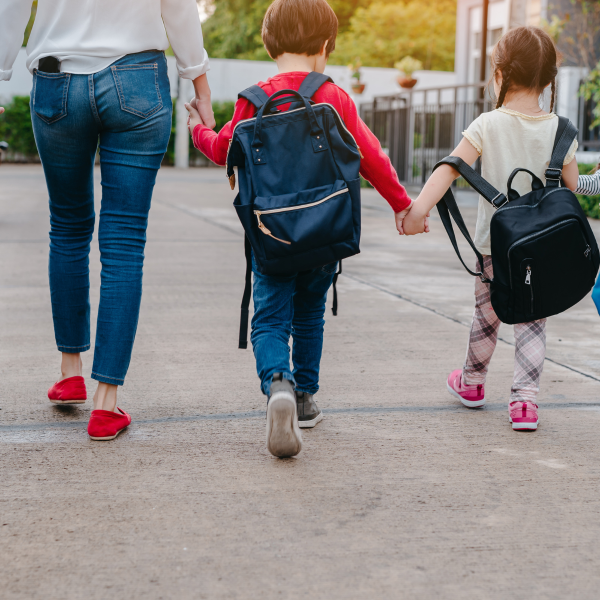 Ready to learn
Walking to school helps children to feel more wide awake for the start of the school day and therefore more ready to learn. Walking to school is more fun than driving, and by spotting interesting things on the way to school, this activates children's brains and gets the blood flowing, ready for a day of lessons. Research tells us that every 15 minutes of exercise per day improves performance by an average of about a quarter a grade.
Good mental health

Research shows that walking can have a positive effect on a child's emotional wellbeing, and added to this, regular walking and exercise helps children sleep well and be less stressed - which makes them happier.

Safety

By reducing the number of cars travelling to school, the roads in the area become safer for everyone, especially around the school gates.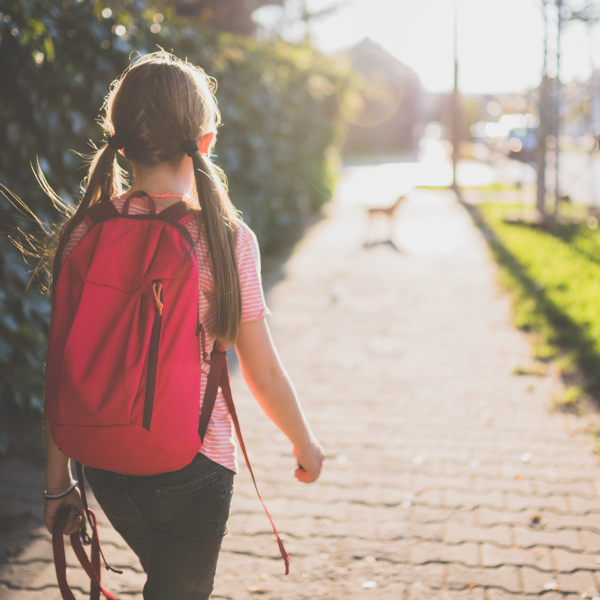 Social and independent
Walking to school is sociable for children, helps them become more independent, and teaches them basic navigation skills. An informal walking bus is easy to set up for groups of children to walk, scoot or cycle together to school.

Pollution

is reduced if more children walk, contributing to a reduction in CO2 emissions. Less traffic helps prevent global warming, and means healthier area in our communities. Air quality and particulate matter are especially relevant in our cities.
Attendance and punctuality

Some walk to school schemes can lead to improved attendance and punctuality which leads to improved learning. And of course, no more driving means no more hunting for a parking space, adding up to a much less stressful morning for the whole family!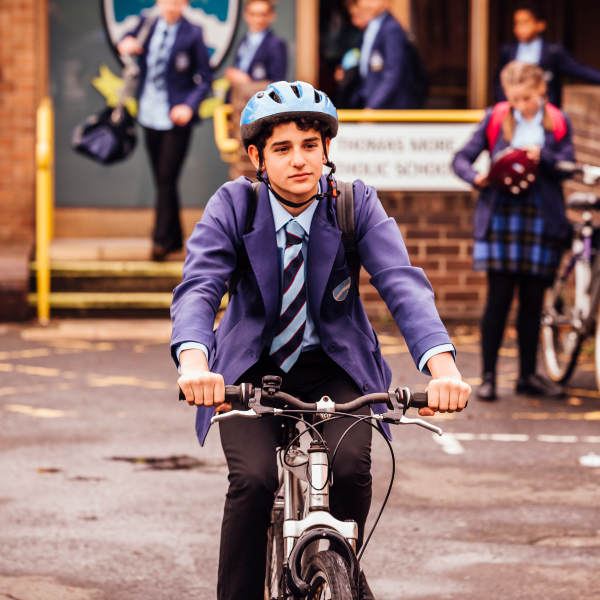 Happy neighbours
The more children who walk, the fewer cars there will be blocking neighbours' drives and causing frustration. When more children walk to school, neighbourhoods blossom – a virtuous cycle that makes communities safer and much more pleasurable to walk in.
Start young
Regular walking, scooting and cycling from a young age means children learn to incorporate the frequent physical activity they need each day, whilst forming healthy habits for life.
Walking, cycling and scooting to school has many benefits for pupils, parents and society as a whole.

Advocating these benefits can help encourage more families to travel to school in a more active way, and of course different benefits will hold different appeal to different people.

Let's look at all the benefits walking, cycling and scooting to school have – which do you think would work at your school?