Win a Bike Shelter for Your School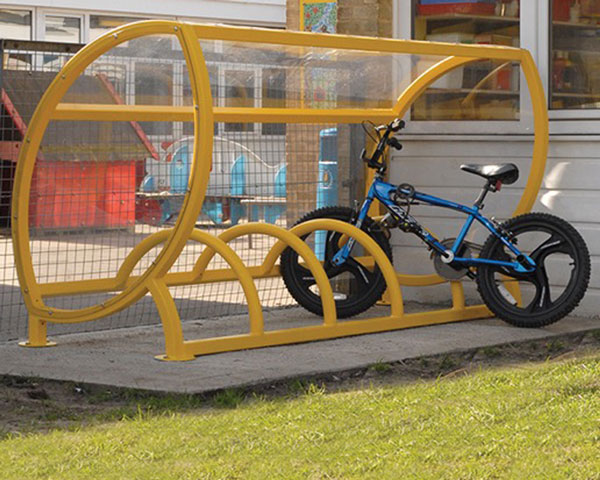 Wondering what to do this weekend? Why not get on your bike? Tomorrow is the start of UK Bike Week (10-18 June), an annual opportunity to promote cycling and show how cycling can easily be part of everyday life.
We love sharing cycling promotion resources with you, so to mark Bike Week here's a guest article from Broxap cycle shelter suppliers with cycle safety tips and details about their prize draw competition to win a bike shelter for your school. Closing date is Monday 19 June – good luck! Now over to Broxap…
The Big Broxap #Cycle2School Giveaway
At Broxap we understand that the best way to encourage cycling in the long-term is by promoting the benefits of cycling to the younger generation, so this is why we're announcing our #Cycle2School giveaway competition, and it's OPEN NOW (until 19 June 2017)!
How to enter
Visit the competition page.
Read the terms and conditions before you enter.
Complete the entry form, with your name, e-mail and school name, submit and then you're in!
Once you've entered, get sharing your school scooting and cycling adventures on social media, but remember to include #Cycle2School on all your tweets or posts
In it to win in!
After you've entered your primary school, you'll be in with the chance of winning a Broxap Sofco Junior Cycle/Scooter Shelter, worth over £1000!
The shelter comes with enough space to securely park six cycles and three scooters – giving your pupils all the more reason to start cycling into school knowing their bike will be safe and secure all day.
Stay Safe Out there: Top 5 Tips for Cycling/Scooting to School Safely
It's important to everyone at Broxap that partakers stay safe while cycling and scooting to school, here's how you can:
Wear a Helmet – check that your helmet fits properly
Be Safe, Be Seen – make sure you are visible by wearing hi-vis or fluorescent clothing or bands
Be Careful Where You Ride – always avoid cycling in areas where common falls occur
Hand Signals – Signals help motorists know where you are going
General Rules of the Road – Follow the rules of the road, do not carry a passenger and keep both hands on the handlebars
The competition closes on the 19th June 2017 – don't leave it too late!
Any enquiries concerning the competition should be sent to: enquiries@broxap.com
For a more comprehensive guide to cycling/scooting safety, then download our pdf guide.